A bottle shop like no other to open at Southbank's most secluded restaurant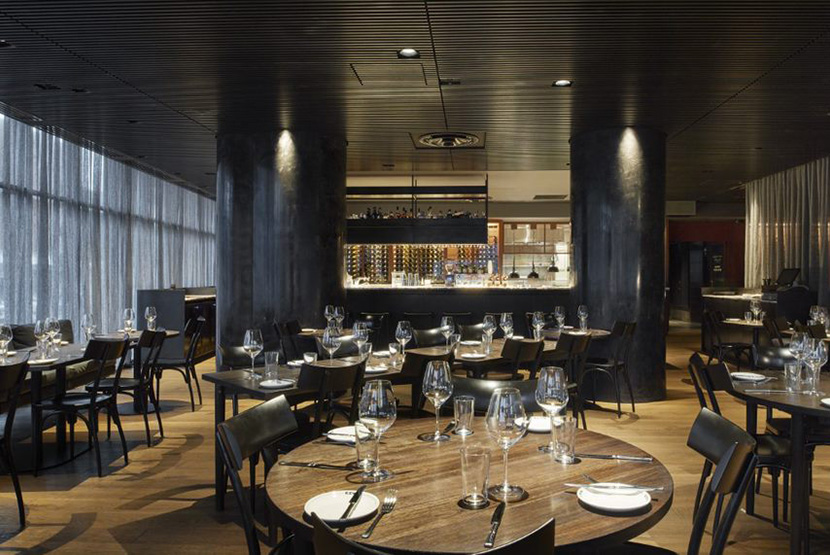 Jack Hayes | 5th October, 2022
Edwin Wine Bar may just be Southbank's best kept secret.
Nestled on the corner of City Rd and Clarendon St, you'd be forgiven for walking past this ground level bar and restaurant without batting an eyelid; but if you did, however, you will have missed a true jewel in Southbank's reputable culinary crown.
With a simple philosophy to celebrate and support local people and produce, the team behind Edwin Wine Bar bring to the fore some of Victoria's best wine and food from Gippsland to the Grampians, and everywhere in between.
Having championed our state's culinary credentials for more than three years, Edwin Wine Bar is now adding a new offering for locals; Edwin Cellar.
Opening Thursday, October 27, Edwin Cellar will showcase a rotating selection of eight to 10 Victoria-only wines, as well as beers, ciders and charcuterie dining.
According to venue manager Sav Dong, the selection of wines will change frequently, with an emphasis on promoting smaller producers from lesser-known regions.
"Victoria is a treasure trove of amazing places to offer great produce, particularly for wine," Mr Dong said.
"When you think of popular wine regions people tend to think of the Yarra Valley or Mornington Peninsula, they don't necessarily think of the Macedon Ranges, the Bellarine or the Beechworth. We have the great privilege to introduce them to these places and wines, and the people that produce them; that is our aim and goal."
"When locals come in, our staff will be able to talk to them about the regions, show them where the wines come from and talk to them about how it is made and how it will taste."
"We have high-top tables and a large communal table, so if you want to sit and have glass from that bottle there and then, you can absolutely; then you can take the rest home as we are also licenced to do so. "
Entering from the Clarendon St side of the building, locals can walk in from 4pm to 10pm Thursday to Saturday to grab a glass, grab a bottle or even grab a snack.
While the venue will be showcasing a revolving selection of carefully curated and affordable wines, Edwin Wine Bar and Cellar's full wine list will be on offer for those looking for even more variety.
Mr Dong aims for the new Cellar to become the more relaxed and easily accessible, younger sibling of the Edwin Wine Bar's premium dining offering.
"We have the great produce, we have the quality service, it's just letting people know that we are here," Mr Dong said. "Visibility has been one of the main challenges with our restaurant; we want to be a destination venue for premium dining and drinking, but also now accessible for locals to come off the street."
"Our main point of difference is our use of strictly Victorian products. Everything from our bottles of water, spirits, beers, wine and food produce, it was either made in Melbourne or Victoria."
"I don't know many other places with that kind of commitment to sourcing and celebrating local products."
Along with collaborations with award winning Port Melbourne whisky distillery, Starward Whisky, Mr Dong and his team have forged partnerships with producers like Mornington Peninsula experts in Italian "funky" varietals, Quealy Winemakers, or the Hawkins family from Gippsland's The Wine Farm in Koonwarra.
Pairing Victoria's best wine with exceptional produce may seem like a daunting task, but Mr Dong seems unfazed, especially when you have crown favourites dishes like their Gippsland grass-fed steak, or Gisborne duck cassoulet.
Edwin Cellar is open to the public from 4pm Thursday, October 27 and Edwin Wine Bar continues usual opening hours.
For more information: edwinwinebar.com.au •
Captions: A sneak peak of Edwin Cellar (pic 3) and Edwin Wine Bar.
November 7th, 2023 - Maria Tarrant
November 7th, 2023 - Mary Kay Rauma
Subscribe
to
all
the
news
Join our Facebook Group
Download the Latest Edition