Buzz of excitement as Preps start their first day of school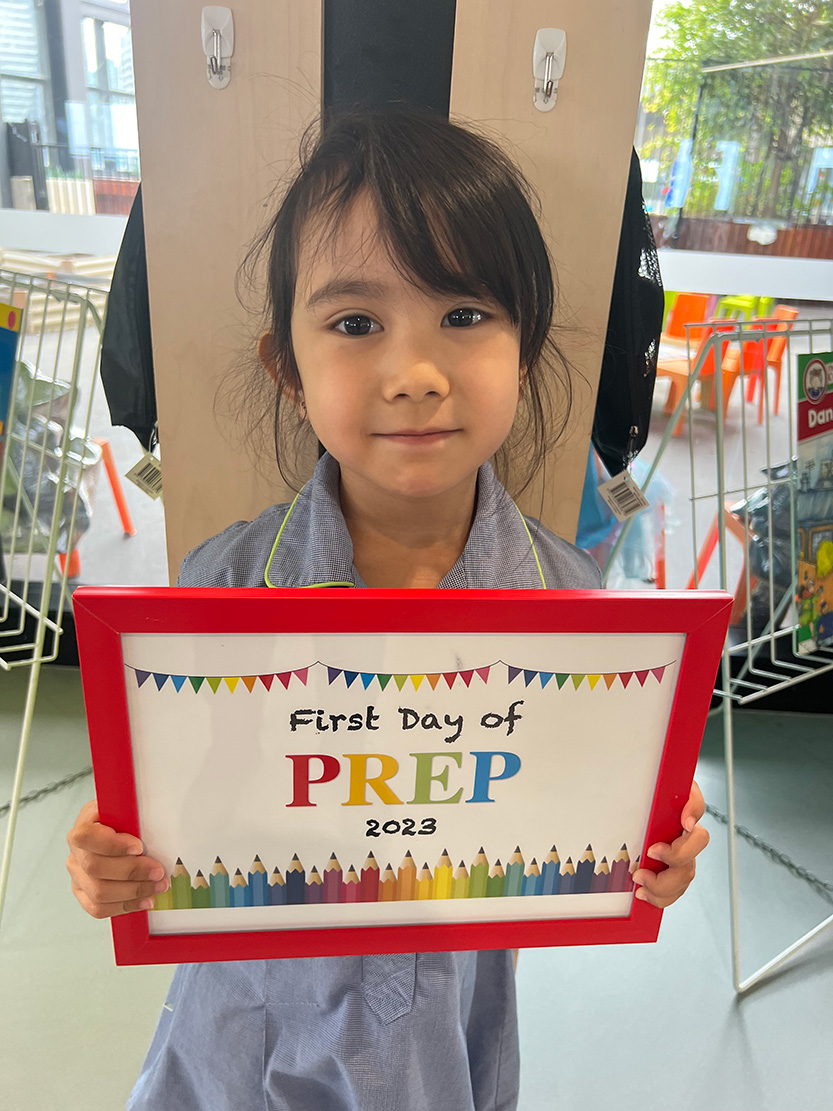 Brendan Rees | 7th March, 2023
There were hugs and some tears as parents and guardians said their goodbyes, but for Preps at South Melbourne Primary School, the start of their education journey has been nothing but excitement.
Sixty-five preps wearing shiny new uniforms and carrying oversized backpacks entered the school gates on January 31 to mark their first day of school, with students having since settled into classes well and quickly making friends, Grade Prep team leader Makayla Bulte said.
"Time flies when you're having fun, the Prep cohort for 2023 are over the halfway mark of term one and have been busy enjoying the excitement, adventure and learning that comes with starting school," she said.
Parents had mixed emotions when starting, there are always a few tears, although this quickly turns to excitement when they see how happy their child is. Often, we have Prep students walking in the door in the morning forgetting to give Mum and Dad a hug.
Other highlights have included Prep "Meet and Greet", which saw Prep families enjoy lunch together in the sun and getting to know each other.
Ms Bulte said students had also demonstrated the school value of community as they had settled into school by being kind and caring to one another, which had "been wonderful to see each student developing new friendships and bouncing into school with a big smile each morning".
Other activities keeping Preps busy included learning nursery rhymes and acting them out, learning the letters and sounds of the alphabet, and discovering numbers in maths by using building blocks.
Captions: It's been a hove of activity for Preps at South Melbourne Primary School.
December 5th, 2023 - Brendan Rees
December 5th, 2023 - David Schout
Subscribe
to
all
the
news
Join our Facebook Group
Download the Latest Edition