Fishermans Bend Gymnastics Club calls for permanent home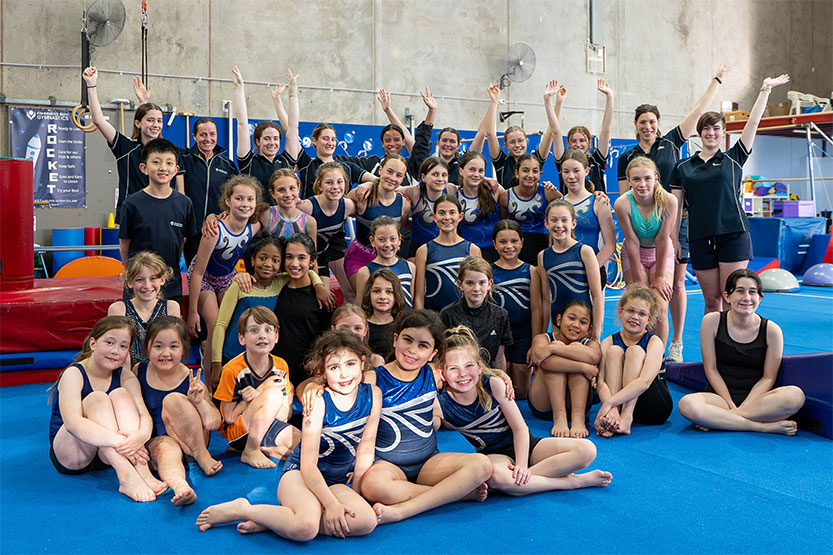 Brendan Rees | 4th October, 2023
A petition calling for a long-term home for the popular Fishermans Bend Gymnastics Club (FBGC), which has been "overlooked for too long", has been tabled with the City of Port Phillip.
Currently located in Port Melbourne, the club has been forced to relocate four to five times during the past eight years at a cost of $80,000 per move because of rent increases/facility works.
It had formerly leased a space in Boundary Rd in Montague between 2016 and 2020 but after the rent went up by $30,000 annually from $120,000 to $150,000, it was just simply out of reach.
The petition, which attracted 1350 signatures, emphasised the need for a permanent facility to cater to the growing demands of the club's members.
The not-for-profit club has existed in the community for 70 years and is the only dedicated gymnastics club in the City of Port Phillip.
Club committee member Mandy Moore said a long-term venue would not only secure the club's future but also provide a "platform for young gymnasts to chase their dreams and achieve their full potential and quality".
She said their Port Melbourne venue was located within a building complex where apartments were being built, with their lease due to expire in June 2025, which had added to their sense of urgency.
"We don't mind if it was the City of Melbourne, we're open to all councils obviously."
Caption: Members Fishermans Bend Gymnastics Club hope to find a permanent home. Photo: Ajay Viswanath.
Ms Moore said an added benefit of using a council facility would be for the money to go back into the community, rather than to private landlords, which the club believes "doesn't make sense".
According to the petition that was launched online, the "FBGC can further accommodate more senior groups, special needs groups and school groups if a long-term purpose-built facility is secured".
"City of Port Phillip would hugely benefit from a purpose-built facility that is a community hub, with FBGC running alongside an adjoining maternal health centre/kindergarten/school and meeting rooms/wellness space as population growth will further increase demand for these services."
The club said it also prided itself on its inclusiveness and accessibility, and subsidised fees and offered classes for marginalised, vulnerable, and disadvantaged children, as well as offering one-on-one and all-abilities sessions for children with special needs.
Among its achievements was being awarded the Gymnastics Victoria's Club of the Year (medium category) in 2017 to 2018 with the club continuing to produce talented gymnasts.
"FBGC has been overlooked for too long and is deserving of a long-term home," the petition said.
At the time of publishing, the petition was considered by councillors at their October 4 meeting, with the council's management noting it would provide a response to a future council meeting. •
December 5th, 2023 - Brendan Rees
December 5th, 2023 - David Schout
Subscribe
to
all
the
news
Join our Facebook Group
Download the Latest Edition