New life for arts in Australia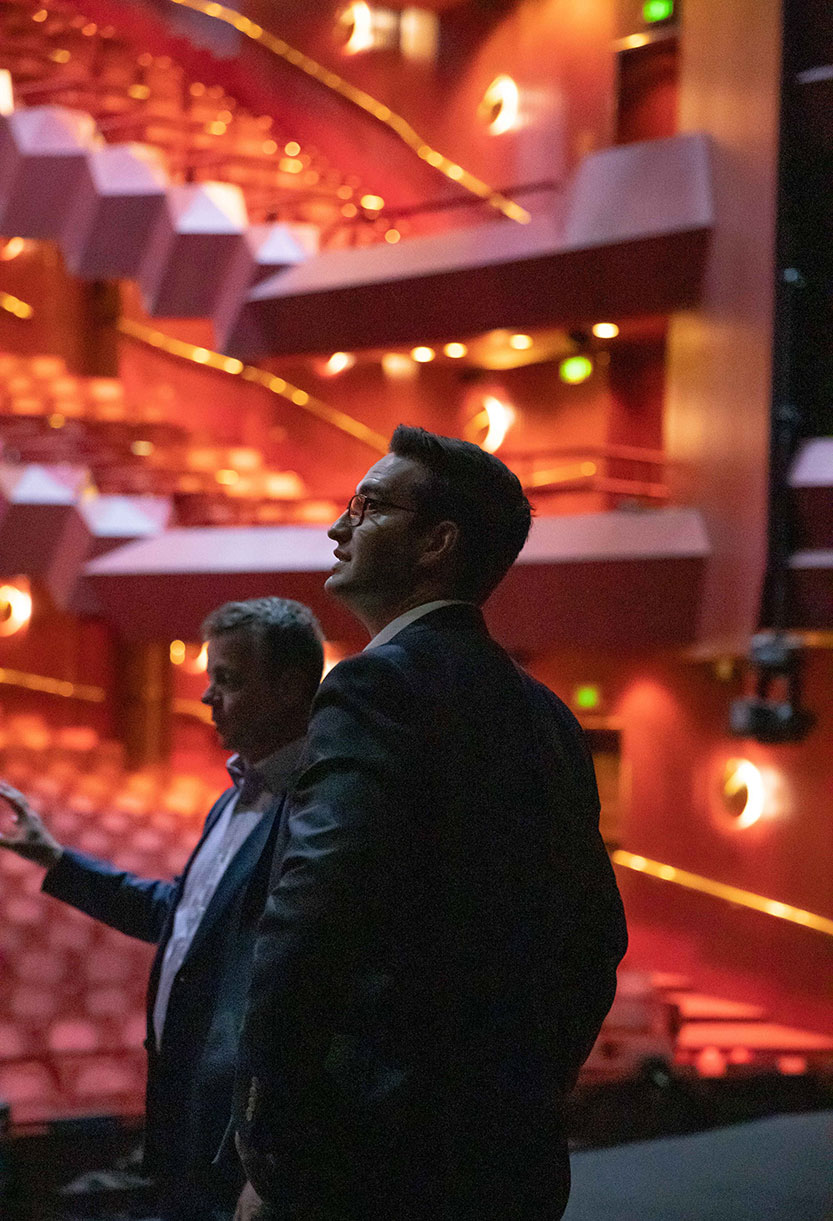 Southbank News | 8th February, 2023
By Josh Burns - Federal MP for Macnamara
Southbank is the arts capital of Australia.
Within this little patch we have iconic institutions of national and international significance such as National Gallery and NGV Contemporary, the Arts Centre, the ABC, Hamer Hall, the Victorian College of the Arts, Orchestra Victoria, the Southbank Theatre, the Melbourne Symphony Orchestra, the Australian Ballet, the Ian Potter Centre, the Melbourne Conservatorium, the Fiona and Sidney Myer Centre, the Grant St Theatre and many others.
It's estimated that about one in 10 people in the Macnamara electorate work in the arts and creative industries. In Southbank, I can confidently say the figure must be higher than that.
So, it's not surprising that many Southbankers have been asking me what the new Albanese Labor government is going to do for the arts, both nationally and locally.
This month we revealed our plan when both Prime Minister Anthony Albanese and Arts Minister Tony Burke came to Macnamara to launch our government's arts policy. Even though both ministers are from Sydney, by coming here they recognised that this part of Melbourne is the hub around which Australia's cultural life rotates.
The government's arts policy is called Revive: A Place for Every Story, a Story for Every Place. It is designed to address the decade-long neglect of the arts and entertainment sector under the previous Coalition government.
Revive will provide a broad and comprehensive roadmap for Australia's arts and culture for the next five years.
The policy is built around five guiding principles:
First Nations First
A place for every story
Centrality of the artist
Strong cultural infrastructure
Engaging the audience
Revive's centrepiece is the establishment of Creative Australia.
Creative Australia will be the Government's new principal arts investment and advisory body. Within Creative Australia four new bodies will be established:
A new First Nations-led body that will give First Nations people autonomy over decisions and investments in the arts.
Music Australia, a dedicated new body to support and invest in the Australian contemporary music industry
Writers Australia, to support writers and illustrators to create new works
A new Centre for Arts and Entertainment Workplaces to ensure creative workers are paid fairly and have safe workplaces free from harassment and discrimination.
Revive will make sure more Australian TV shows and movies are seen across streaming platforms. The Minister for Communications, Michelle Rowland, and Minister Burke will be conducting consultations with the industry over the next six months, in preparation to legislate Australian content quotas for streaming services.
Unlike many arts policies in the past, this one is not just words. After years of chronic underfunding, it will be backed by real money: $286 million in dedicated funding over four years.
This restores the Brandis-era cuts to the Australia Council in full, which many of you probably remember as it inspired a fitting protest, with hundreds of people taking to the streets outside the Australian Centre for Contemporary Art to demonstrate their anger through dance.
As one of Australia's premier cultural precincts, I will continue to advocate to ensure Southbank and its many workers in the arts will be supported to do what they do best - make our local community that much more colourful, inclusive, and vibrant through the arts. And with our new cultural policy, we will help revive our iconic cultural organisations to their world class best. •
December 5th, 2023 - Brendan Rees
December 5th, 2023 - David Schout
Subscribe
to
all
the
news
Join our Facebook Group
Download the Latest Edition