Telethon Kid debuts at Malthouse Theatre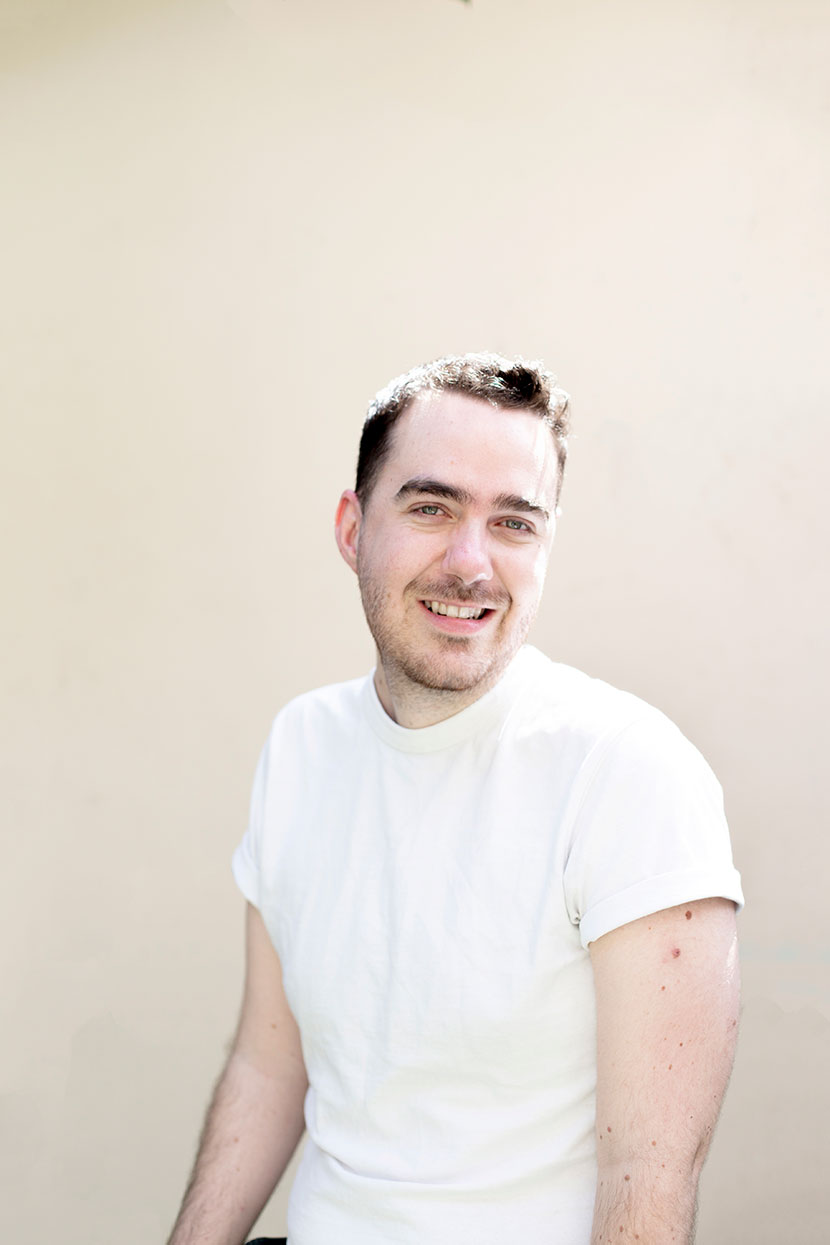 Kaylah Joelle Baker | 11th July, 2023
Comedian Alistair Baldwin lives with muscular dystrophy, and in his debut production of Telethon Kid he is ready to unpack everything he went through as a child with a rare muscular disorder.
Coming to Malthouse Theatre from July 28 to August 13, the Telethon Kid unpacks the impact being in hospital had on Alistair - his body image, sex life, ambition, and narcissism.
"I grew up in Perth where the televised fundraiser of Telethon was held and I would often see other patients of my neurologist be selected as the Telethon kid, and I was always intensely jealous," Alistair told Southbank News.
"I was drawn to this idea of what does getting this amount of attention that young do to you, your personality, and how does it inform your sex life as an adult."
The storyline of the play follows Sam, who is played by actor William Rees.
Sam rose to fame as the poster child of Perth Children's Hospital 2007 Telethon and the play details his reunion with his paediatric doctor-turned-lover when they are nominated for a research grant from a large pharmaceutical company.
"There are lots of super current themes about medical systems, pharmaceutical companies, and the 'halo effect' that saving lives can give corporations or individuals, such as doctors," Alistair said.
"So much of the theme of this story is also about the intense spectacle that disabled bodies are put under, and if you walk around with a visible disability you get stared at in public by strangers, a lot like a celebrity."
As well as confronting deep themes, Alistair is confident that "even if no one picks up on the themes" audience members will be "laughing the entire time".
"At the end of the day, it is funny and sexy, and there will be something for everyone," he said.
The launch of Telethon Kid also aligns with Disability Pride Month which is celebrated in July.
For more information, visit: malthousetheatre.com.au/tickets/malthouse-theatre/telethon-kid/
December 5th, 2023 - Brendan Rees
December 5th, 2023 - David Schout
Subscribe
to
all
the
news
Join our Facebook Group
Download the Latest Edition