Two teens arrested after fleeing two-car crash at notorious intersection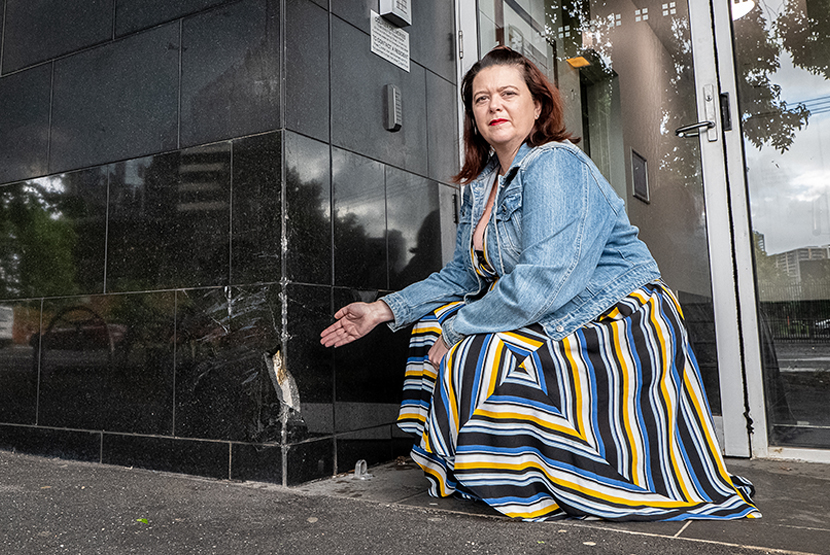 Brendan Rees | 7th December, 2022
Police have arrested two teenagers after they were seen fleeing the scene of a two-car crash in Southbank, which resulted in a woman being taken to hospital.
Emergency services were called to the collision at the intersection of Kavanagh and Power streets at around 3.50am on Sunday, November 27.
Police arrested two Roxburgh Park males, aged 17 and 18, near the accident scene after it was reported three people were seen running from one of the cars.
A 30-year-old woman from Clifton Hill, who was on her own in another vehicle, was treated by paramedics for upper body injuries before being transported in a stable condition to The Alfred Hospital.
A police spokesperson said the two teens had been released pending further enquiries.
"Police are investigating the circumstances surrounding the collision and have ongoing enquiries to make in relation to the third man who ran from the scene," the spokesperson said.
Photos taken by witnesses at the scene showed a badly damaged SUV veering onto a footpath.
The safety of the intersection has long been of concern to residents, particularly the vice-president of residents' group Southbank3006 Jannine Pattison.
For the past 12 months, she has called on authorities to make safety improvements at the site before someone was seriously injured or killed.
"My heart goes out to the young woman injured in this horrible collision, and we send our best wishes to her for a speedy recovery," she said.
"This intersection has long posed a problem with traffic exiting the freeway, as well as local traffic turning onto Power St from Kavanagh St, and sadly this is another example of the devastating effects of development taking precedence over community safety."
"With another six buildings approved for the Melbourne Square development, there are only going to be more people, more pedestrians, and more traffic. Now is the time to act."
She has reported several crashes at the intersection, including a multi-car crash in August, which saw a man in his 40s being taken to hospital.
However, the Department of Transport (DoT) has maintained that while it would continue to monitor safety at the intersection, there were currently no plans to make any changes at the site.
Ms Pattison, who launched an online petition in November last year to make the intersection safer, believes the best approach is to turn Kavanagh St into a no through road with appropriate traffic calming measures in place, creating a "greener, safer and quieter precinct".
But as previously reported by Southbank News, Ms Pattison hoped at the very least the speed limit could be reduced to 40km/h between Kavanagh St and City Rd with speed cameras also installed.
"After the most recent accident I was stopped in the street by numerous residents wanting to talk about what can be done to prevent these types of accidents; residents are calling for speed cameras, red light cameras and reduced speed limits," she said.
Southbank3006 is currently calling on the City of Melbourne to create low traffic neighbourhoods in Southbank. •
Photo caption 1: Jannine Pattison, vice-president of residents' group Southbank3006.
Photo caption 2: A resident captures the two-car crash from their balcony.
November 7th, 2023 - Maria Tarrant
November 7th, 2023 - Mary Kay Rauma
Subscribe
to
all
the
news
Join our Facebook Group
Download the Latest Edition