Yalingwa Fellowship winner announced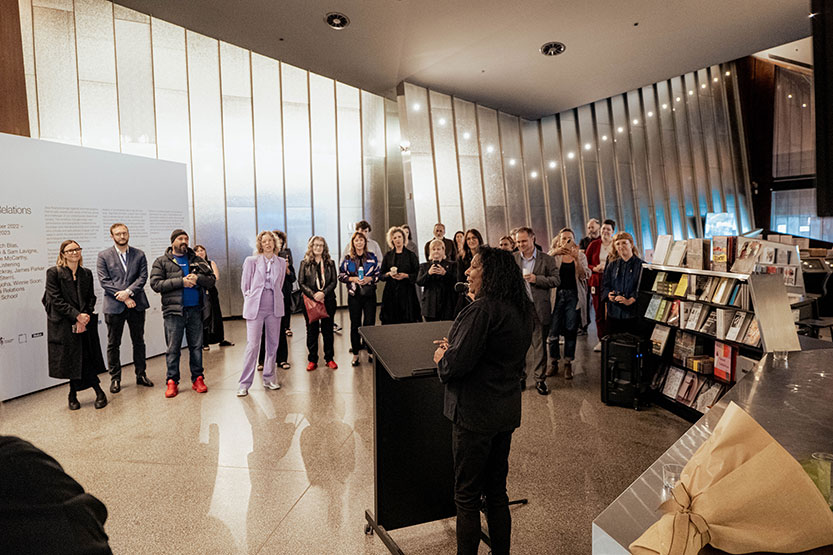 Kaylah Joelle Baker | 7th February, 2023
Senior First Nations artist Maree Clarke was awarded the $60,000 Yalingwa Fellowship on Monday, February 6, at Australian Centre for Contemporary Art (ACCA).
Established in 2017, the multi-year fellowship program is a partnership between Creative Victoria, ACCA and TarraWarra Museum of Art, and it supports the development of outstanding Indigenous art and curatorial practice.
As a Mutti Mutti, Wamba Wamba, Yorta Yorta and Boonwurrung woman, Maree Clarke has continued to make notable contributions to the First Nations arts community, and the recently awarded fellowship was a chance to recognise her significant impact.
Following the announcement, Ms Clarke expressed how grateful she was for the acknowledgement, and for the bodies who created the "visionary program".
"I am honoured to accept this award, and to have my name included alongside respected former Fellowship recipients Yhonnie Scarce and Destiny Deacon," Ms Clarke said.
This is an incredible gift, which will allow me to focus on long-term projects and conduct further research in the UK that will inform my new body of work.
Ms Clarke was awarded the fellowship by the Yalingwa Directions Circle, a panel made up of representatives from the founding organisations and bodies, and members of the Indigenous arts and wider community.
"Our unanimous decision to award Ms Clarke this Fellowship recognises not only her stellar career as a ground-breaking artist working nationally and internationally, but also the inspirational role she has played in her 35-year career for emerging artists and curators, and her sustained impact on the community through mentoring and collaborating," the panel noted.
Ms Clarke is the third recipient of the Yalingwa Fellowship, with the inaugural prize going to Melbourne-based artist Destiny Deacon from the Kuku, East Cape region and Torres Strait, and the second to Kokatha and Nukunu woman Yhonnie Scarce. •
For more information: acca.melbourne
November 7th, 2023 - Maria Tarrant
November 7th, 2023 - Mary Kay Rauma
Subscribe
to
all
the
news
Join our Facebook Group
Download the Latest Edition